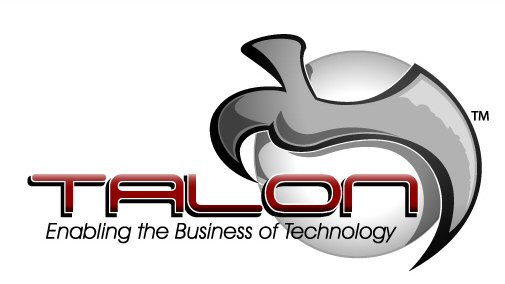 Welcome...

The Business of Advanced Technology
Talon has focused on enabling their client's to develop products and services for today's technology needs by developing custom software applications in the fields of supercomputing, network services and telecommunications. We build the software that makes supercomputers and networks run faster and telecommunications more business efficient.

---
Talon Philosophy
Talon functions much like an incubator for new technologies with one consistent difference; they are paid for their participation and retain the technology they develop. Over the years founders Sparrow Marcioni and Steven James have seen many exceptional ideas fall short of becoming valid technologies due to lack of funding, lack of expertise and lack of market knowledge. Together, they established Talon Inc. to address these issues for their clients. Due to their extensive expertise in the areas of High Performance Supercomputing, Security Technologies and Telecommunications they chose to specialize in these areas. This focus combined with the relationships they had already formed through their management of Linux Labs International, CET Networks aka Cutting Edge Technologies Inc., Netsentinel Inc., Internet Passport Inc. and others, they were able to secure a very impressive client list and establish themselves as leaders in these fields.

---
---